Logistics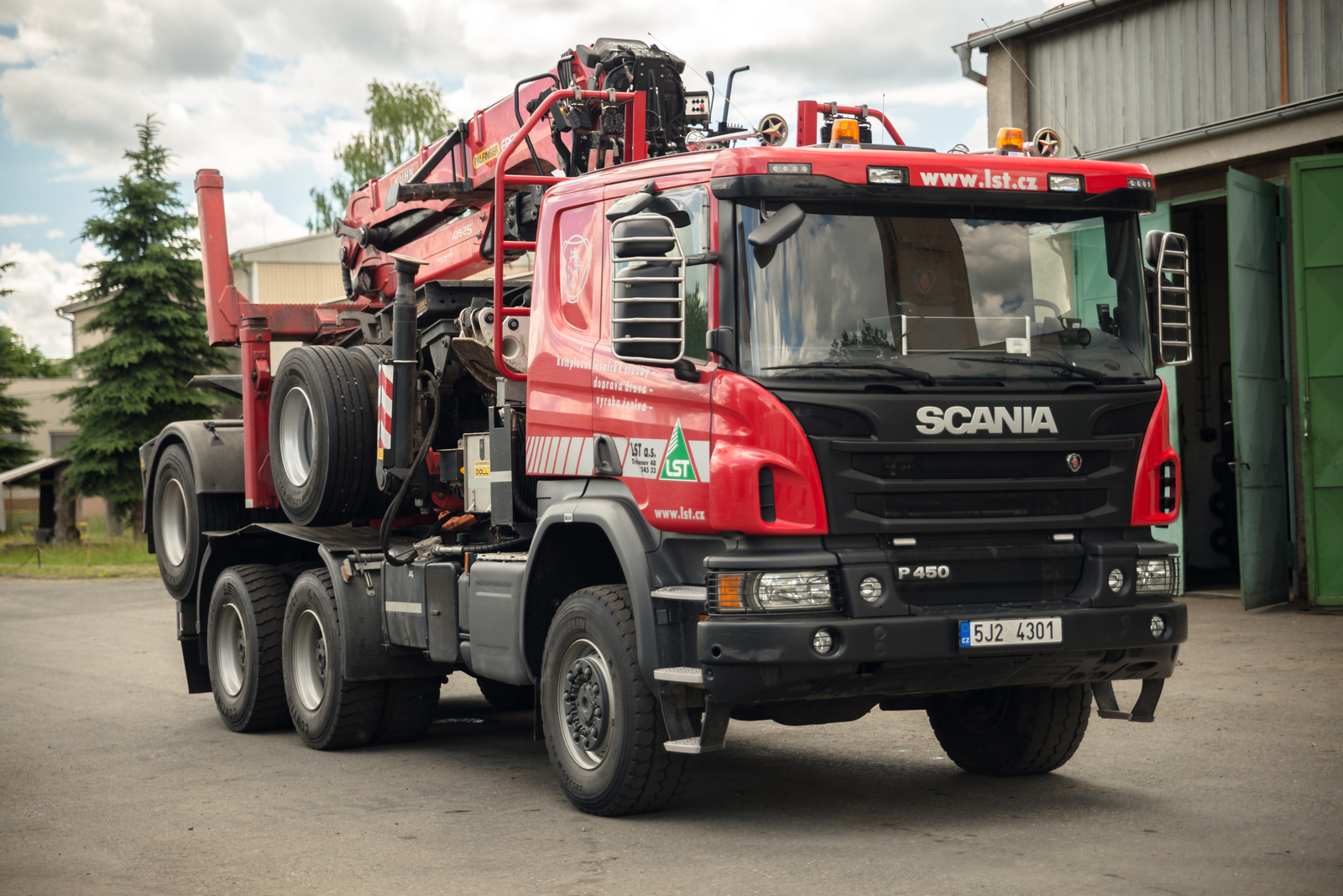 We have 15 SCANIA vehicles and 1 MAN wood chipper.
1 special vehicle for long timber haulage
4 trailer trucks with a hydraulic boom 
1 full trailer with a hydraulic boom
4 trailer trucks with stanchion trailers
1 truck + Legras trailer for hauling wood chip, sawdust, bark, etc.
3 container vehicles  
1 MAN wood chipper
1 dumper truck
We use our fleet to haul material from our orders. If necessary, we are also able to help our partner companies, e.g. with the dumper truck to transport construction material, etc.  
Truck and car servicing
At our main office in Trhanov, we provide:
Full servicing of cars and trucks, and forestry machinery.
We have a fully equipped tyre repair shop.
Our asset is the production of hydraulic hoses for agricultural machinery, forestry machinery, trucks, etc.
We also provide complete turning services. 
---
Contact person
Miroslav Havlík - logistics
E-mail: havlik@lst.cz
Phone: +420 379 794 327
Mobile: +420 602 364 638
Radek Svoboda - garage
E-mail: svoboda@lst.cz
Phone: +420 379 794 327
             +420 379 794 328
Mobile: +420 602 263 790
Fax: +420 379 794 328