Now and then
For over two decades, LST a.s. has been active in the area of forestry where it ranks among the most important companies in the country. We provide the services of forest cultivation and logging for state and private enterprises, and for municipalities..
We buy wood, both processed or as raw trunks or even standing forest cover.
The company's key activities are forestry services for Lesy České republiky, s. p. (Forests of the Czech Republic), i.e. forest cultivation, logging, and wood purchasing.
---
LST in years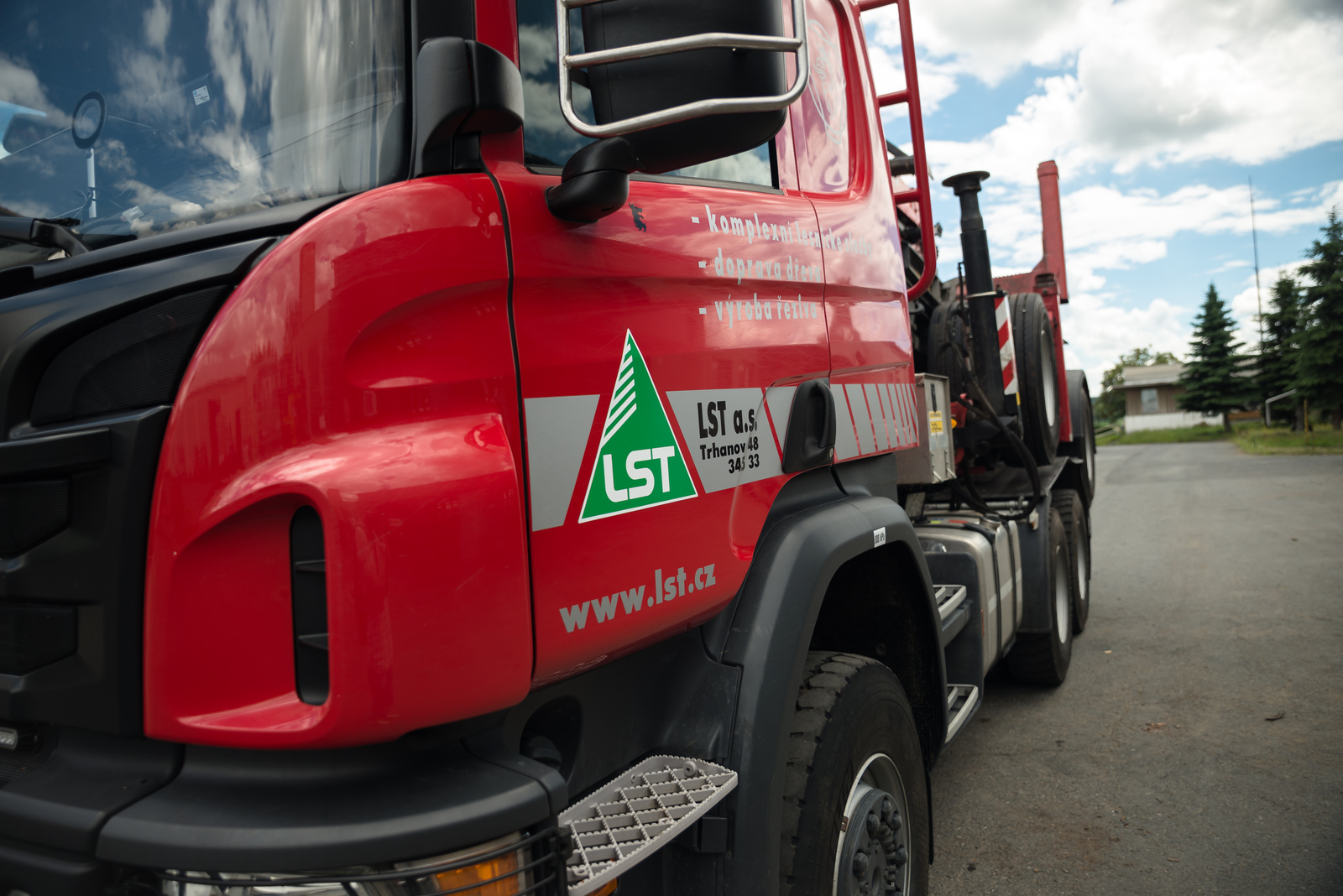 Since 1999, LST has been producing high-quality beech battenboard in Veselí nad Moravou in a yearly volume of about 2,500 m3.
In 2003, we launched the operation of a modern sawmill in Hostouň near Horšovský Týn, where we currently process about 60,000 m3 of large diameter spruce logs a year.
Since 2010, LST has been processing a considerable amount of wood waste biomass such as logging residues or brushwood.
The product are fuel wood chips, which we supply to a number of power and heating plants. A supporting activity is the haulage of wood, timber, and wood chips.
The home region of LST a.s. is south-west Bohemia and the main office is in Trhanov near Domažlice; however, we provide forestry services and wood sale and purchase across the whole Czech Republic.