Organisational structure
We have divided our forestry and wood processing company, LST, into 7 division and several service units. 
Divisions
LST a.s. Headquarters
Registered office of the company. Here we deal with comprehensive administrative work of our company including economy, finance, accounting, IT, HR and payroll management, OHS and other service activities.
Hostouň Sawmill
In Hostouň we sell sawn timber and purchase spruce roundwood.
Division South
We buy and sell wood, pursue cultivation activities and sell seedlings here.
Board Office 
The office is located in Prague.
Veselí nad Moravou
In Veselí we produce and sell beech battenboard as well as purchasing beech squared timber.
Division Moravia 
Here we offer the purchase and sale of wood mass including firewood, pursue cultivation and logging activities for state and private forest owners.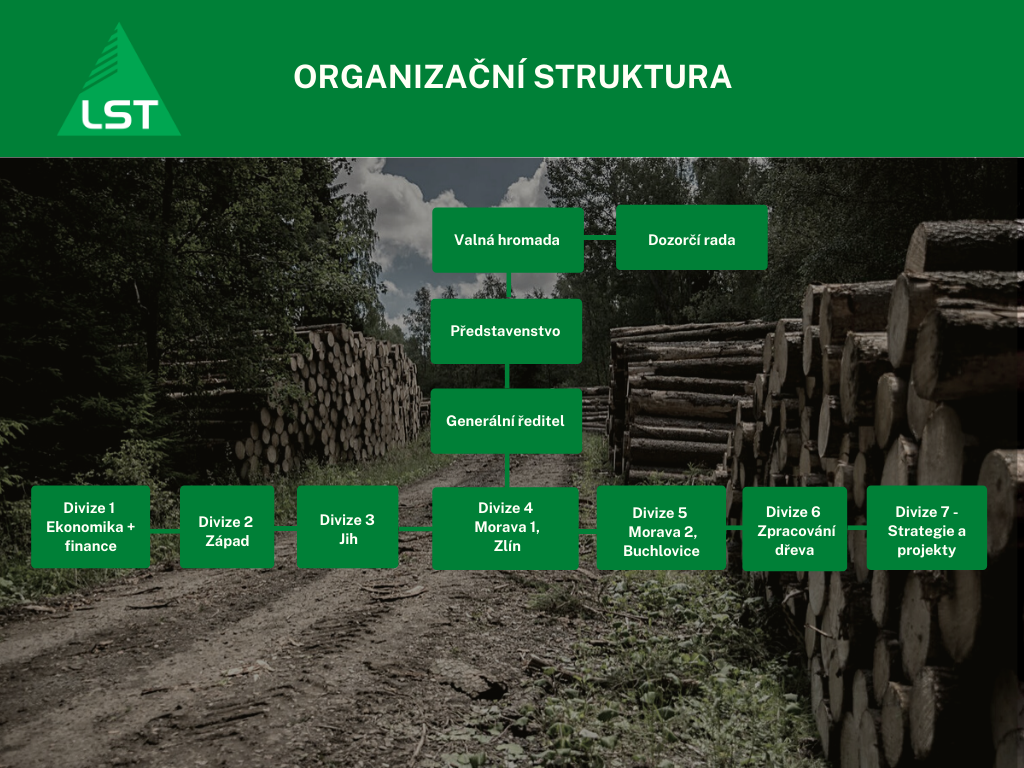 Office of the Managing Board of the joint-stock company
Division 1 – Economy & Finance
Division 5 - Morava 2 - Buchlovice